Through freelancing, I have been able to design several mobile apps for different clients. This helped me develop my skills in both Figma and Adobe Xd as well as learn how to collaborate with different people who have different needs and ideas.
Here are a few of my creations:
Cültura: Mobile Application
My client wanted an app that would enable users to have access to proper business etiquette as they travel around the globe. The goal of the design was to make it fun and professional, offering rewards by completing lessons and tests. He was able to give me input on how he envisioned the design to be: a mix of Duolingo and my Embark App. ​​​​​​​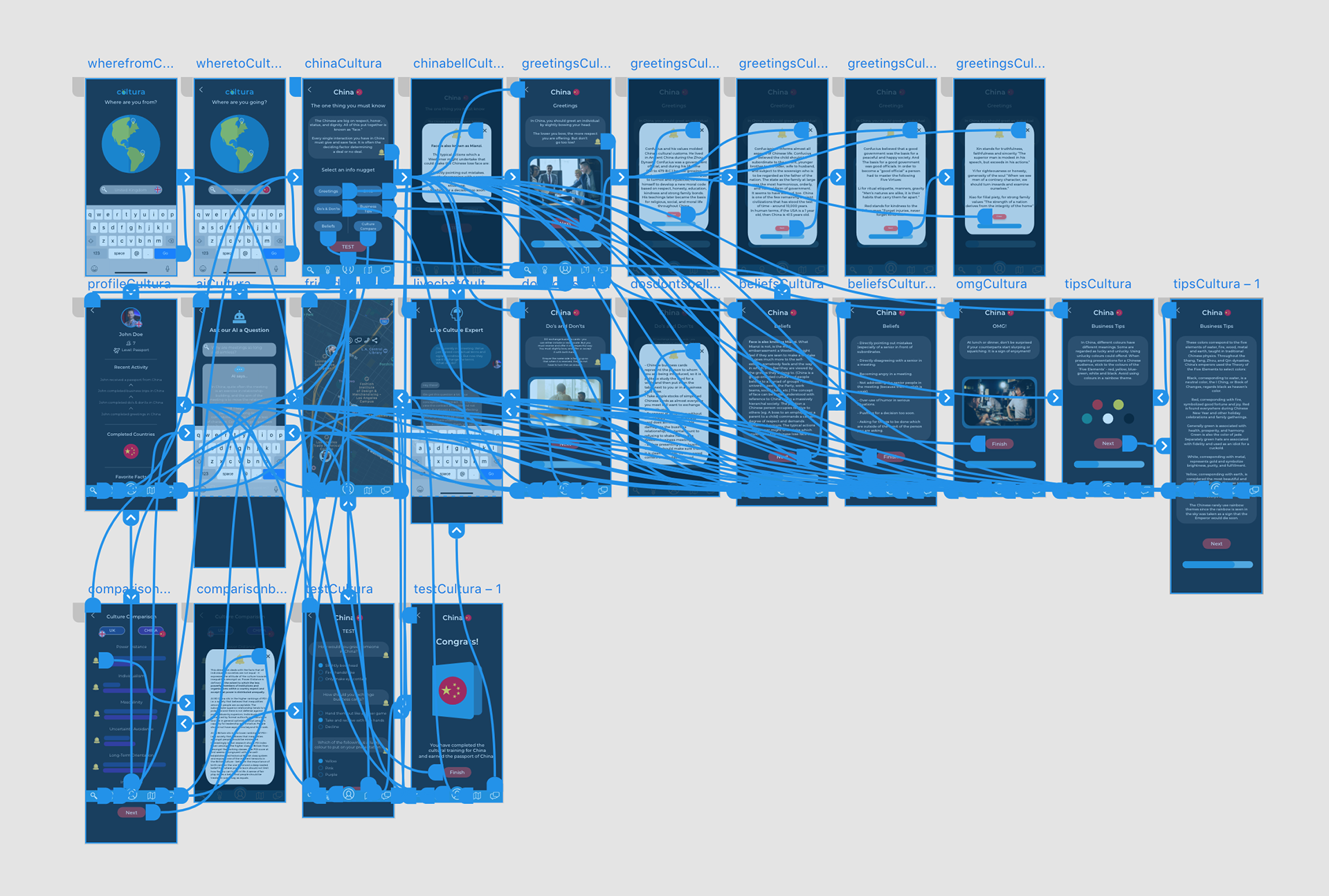 Starterr: Mobile Application
My client wanted an app that simplifies the career search and career management process. This app follow the Google Material UI guidelines using only the accepted icons, grid, and color scheme. Having these restrictions challenged my creativity and how far I can actually go. I didn't want to stray from the guidelines, but I also wanted to add a simple touch to it: an abstract shadow on the home page's top header.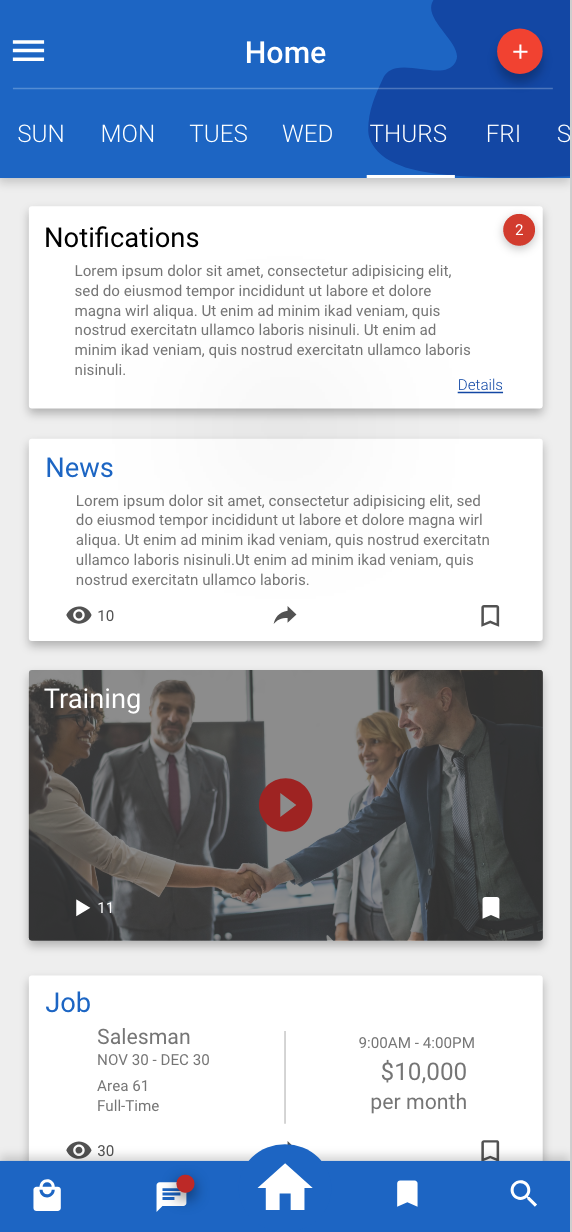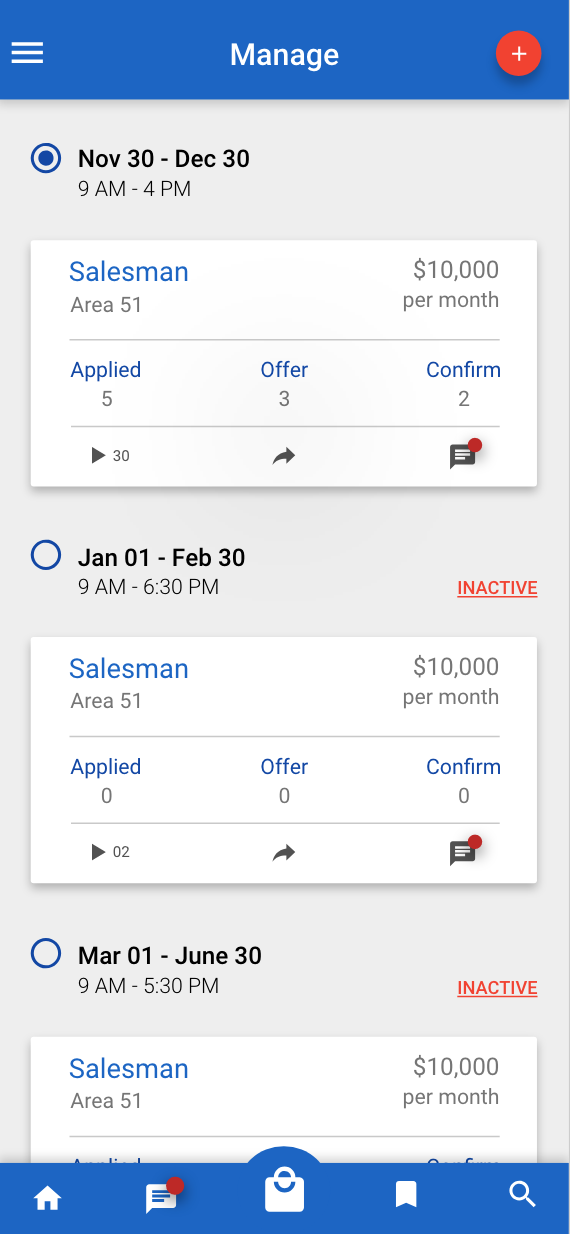 Pamplet: Mobile Application
My client's idea was an app that lets businesses create, publish, and track their ads. From their standpoint, they would be able to showcase different deals, grand openings, and promotions. When customers download this, they will be able to see all of the advertisements at their current location. This platform eliminates spam emails and inconvenient internet searches without having to miss out on current promotions going on around them.